Want to take a winter vacation but finances, family or fear of trying something new holding you back? We've provided some winter vacation ideas for inexpensive travel.
Find Out Why You Should Enjoy a Winter Vacation Home
Are you trying to decide to take the snowbird plunge, but something is holding you back? Is it finances, family or just a fear of trying something as new and different as a multi-month vacation? Some people dream of the day they hang up their business suit, or name badge for good, and travel south for the entire winter season. For others, the decision takes them out of their comfort zone. We're addressing some of those thoughts and fears here, along with providing winter vacation ideas for inexpensive travel.
Also, snowbird rentals run anywhere from $1,000 - $2,500/month – a mere $32-$81 per night for often resort-like rentals with pools, waterfront or mountain views and more! Compared to visiting the same spaces during the spring and summer where prices range $175-$350 per night.
Finances
If you think it's too expensive to be a snowbird, think again. While some retired empty nesters are perfectly fine leaving their homes behind and paying for two places to live simultaneously, not everyone is. However, there are ways to ensure bills are paid and you have plenty of cheap winter vacations. To offset the cost of your snowbird rental, consider renting your permanent home on a month-to-month rental basis through sites like Monthly Rentals By Owner. Not only can you rest assured that your home is being occupied, utilities kept running and someone is looking over your property, but the additional income can cover your winter vacation rental.
Family
It can be tough to leave behind grandchildren and your grown children – however with the appropriate snowbird rental you can invite them to come visit you! After all, what could be more fun than a Thanksgiving or Christmas holiday at the beach? Your grandchildren may love trading the snow for white-sand beaches. Winter recreation in warm climates is much different than cold, snowy cities. Depending on where your snowbird destination is, everyone may enjoy swapping their snow boots for flip flops and warm beaches walks.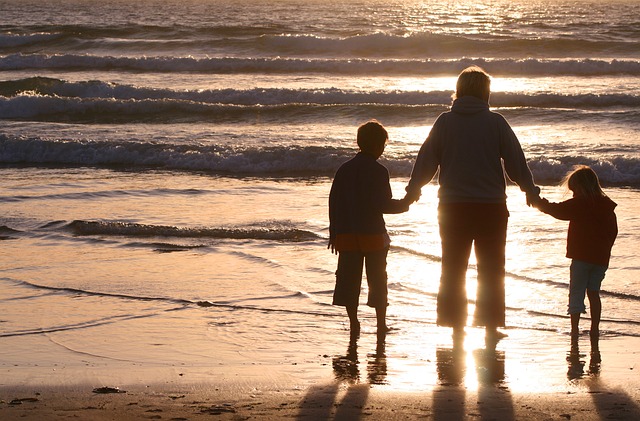 Cheap Winter Vacations
One of the ways to have an inexpensive winter vacation is by renting out your permanent home and using the income to finance your winter vacation, as we mentioned above. Another option is to book your snowbird rental directly through its owner on American Snowbird. This vacation rental by owner website connects you directly with snowbird rental owners. Unlike other sites, management fees are not passed onto renters, easily saving you hundreds of dollars.
If your mind still isn't made up, get more information on snowbirding in our blog, Four Tips for Living the Snowbird Lifestyle. Also, check out rentals currently available in these states:
South Carolina Snowbird Rentals